It's after work, you safely landed your plane and think your day is about to slowly wind to an end.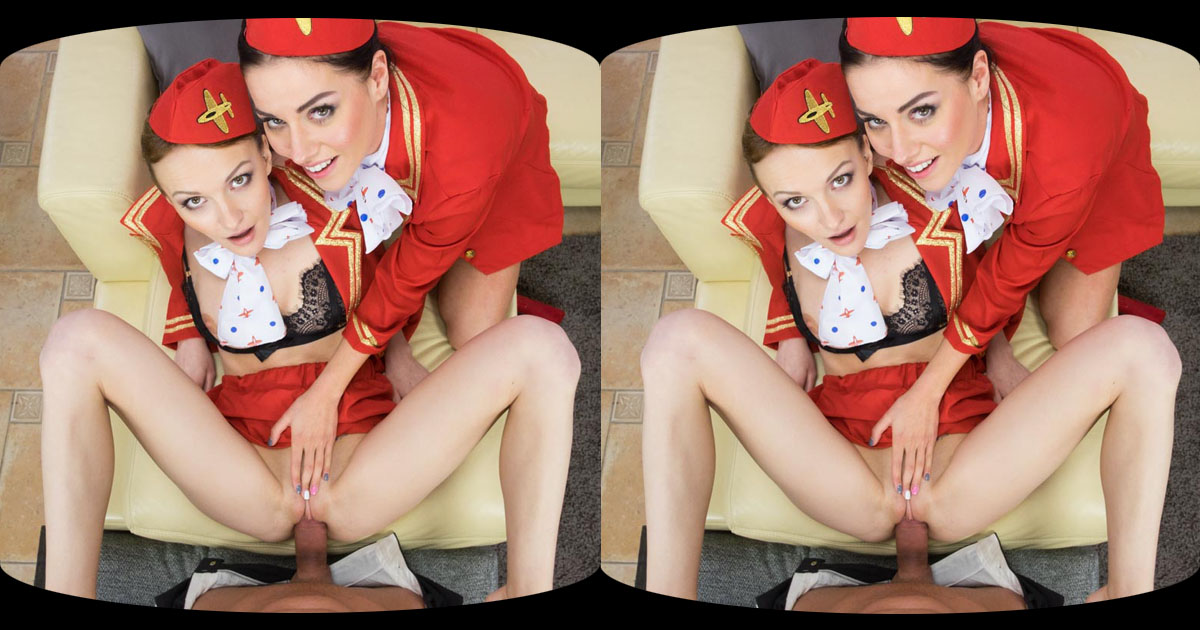 But wait! Hotel is full and you have no choice but to spend it with two insanely hot flight attendants who seem seriously horny.
Before you know it, your cock is pounding their tight assholes and pumping your cum inside a juicy pussy in our latest VR porn experience!