Big breasts and slutty looks are the main features you will notice when you look at our latest addition to your VR experience.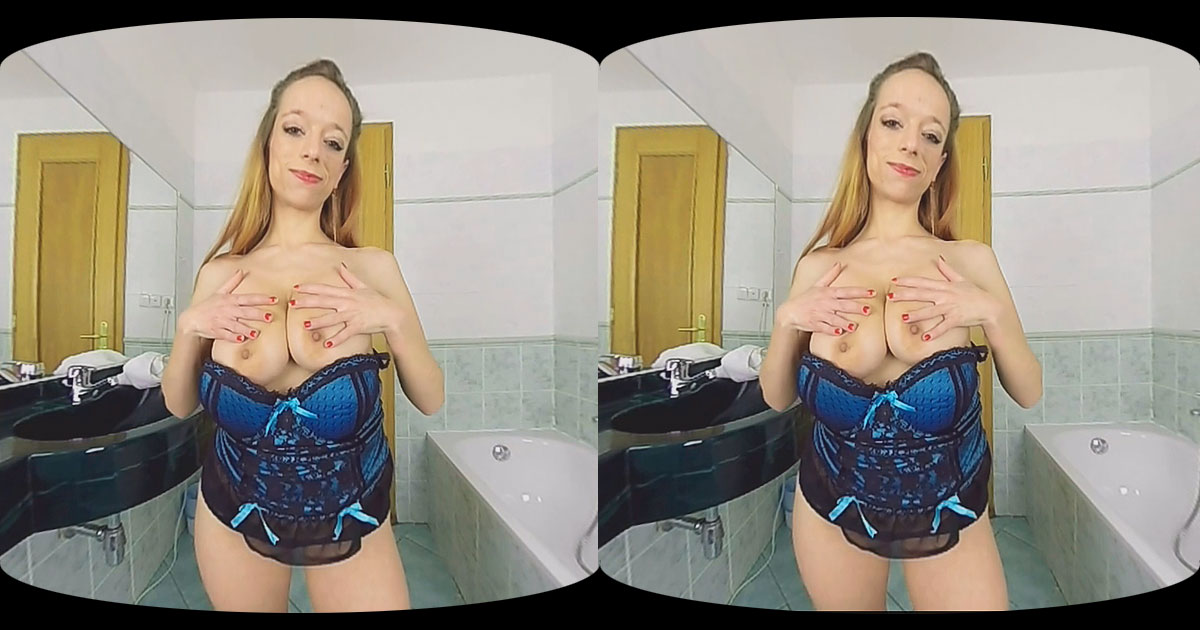 This girl seems to know what she wants and enjoys teasing guys, so you have a great show ahead of yourself.
Just put your headset on and enter a place where she'll give you a private viewing you will not forget any time soon!