When two gorgeous babes come into your office and bring you the final draft of you two-year contract, something doesn't feel right.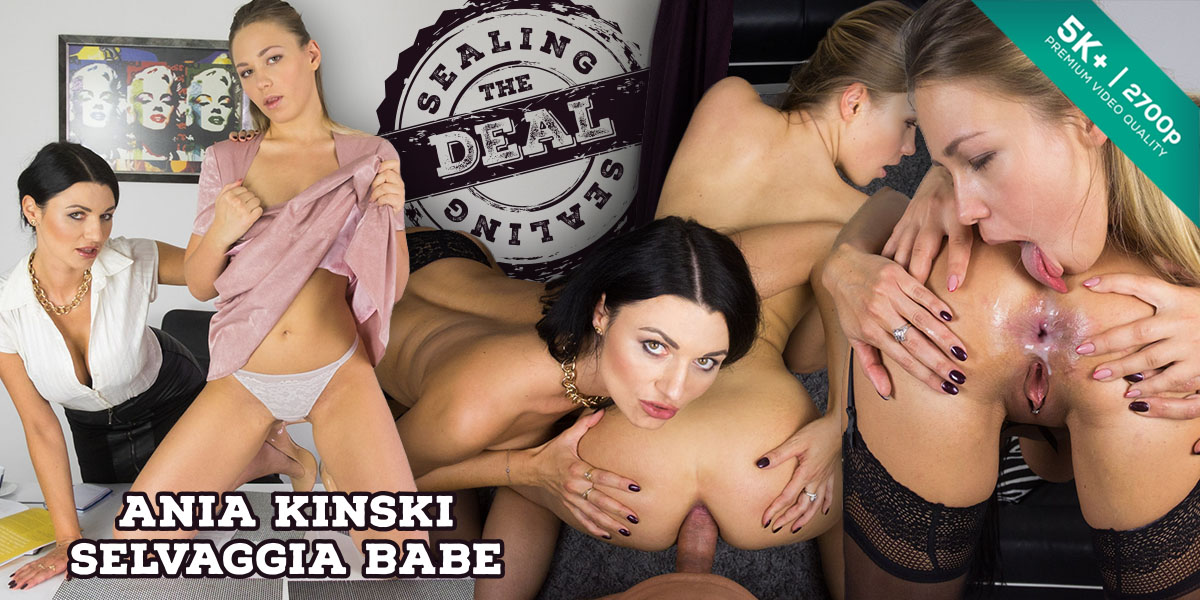 Maybe it's not the contract, but the fact these two bitches are so fucking hot, they would look better riding your cock, than bargaining over a contract.
You know they want you to sign and maybe they will go over the usual line of duty to seal the deal. Sure enough, it's not long before your cock is ramming their perfect asses and they moan for more while you listen to the boss lady whisper in your ear to 'fuck that little bitch' in our VR porn experience!