You always desired this beauty.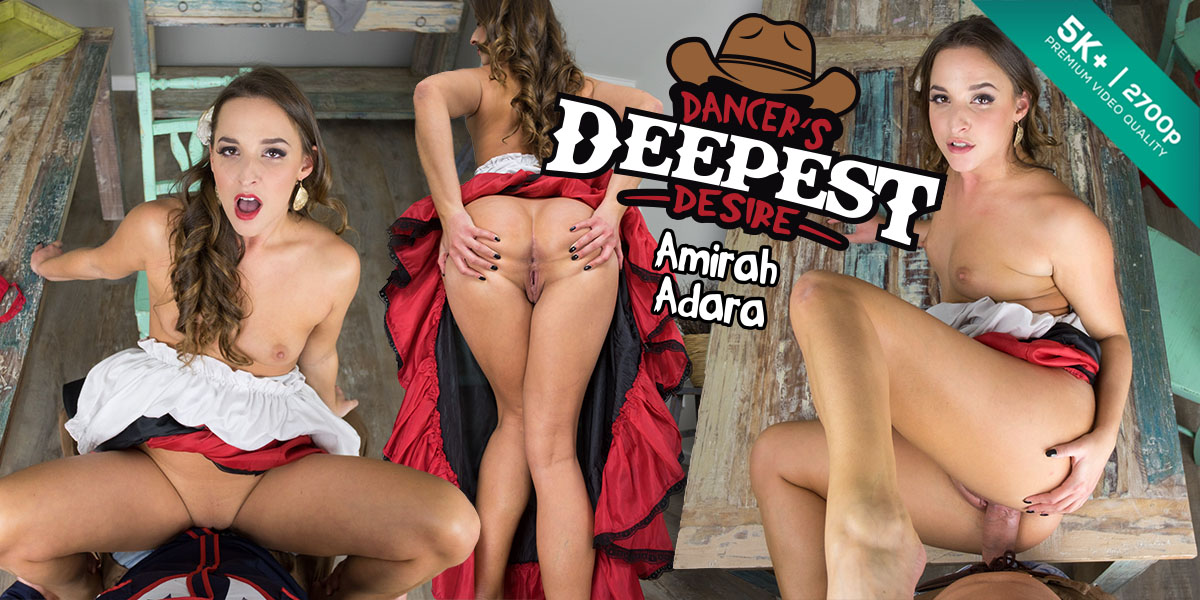 Sitting alone in an empty Saloon, drinking your sadness away, she finally approached you, but you never expected what comes next.
She said she noticed you a long time ago and wonders if you could help get with a slight problem. You see, her boss, who she hates, has a safe stashed with money and you could help her get it. After all, the only time the safe is unguarded, is when the boss is watching her dance on the stage. Mesmerized by her beauty you agree to help, but soon change your mind, worrying what would happen if the sheriff caught you. She does not take the news lightly. Can she convince you to help her or will you cover out? Let's see how convincing she can be in our western-based VR experience!