You travel with two of the most beautiful women in the world.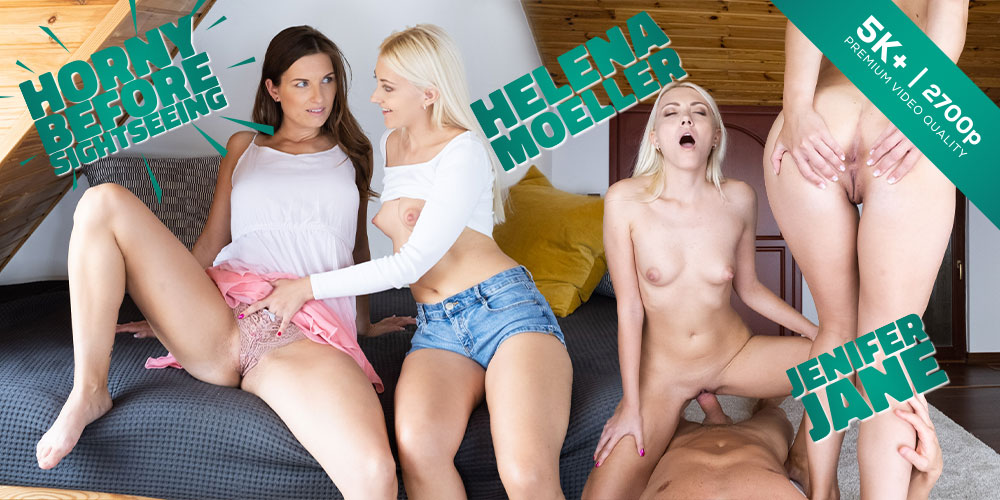 They always wanted to see Prague, and now that you are finally there, they can't wait to see the beautiful city.
Since the trip was long, they do feel a little tired and would like to rest for a bit before leaving the apartment. But how to best relax and unwind? That's right – a wild ride on your cock should do the trick!