Boy, oh boy, you should not have drunk that love potion! You wake up tied up to the chair, astonished to find that the three sexy barmaids were actually three witches.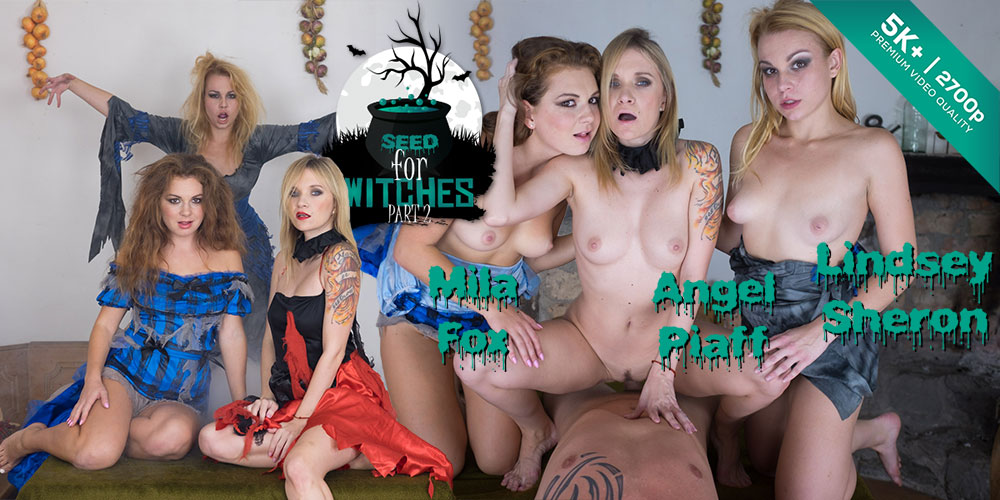 And not just any ordinary ones – they are a very naughty kind that needs something from you.
You see – they lure a man in their little cottage every year to extract his seed for their youth potion. Lucky for you no one said that they can't have their fun while doing it. So strap on, because you're in for a ride of your life!