When you meet a cute young girl on the outskirts of the village you just passed, you have no idea what adventure you're about to experience.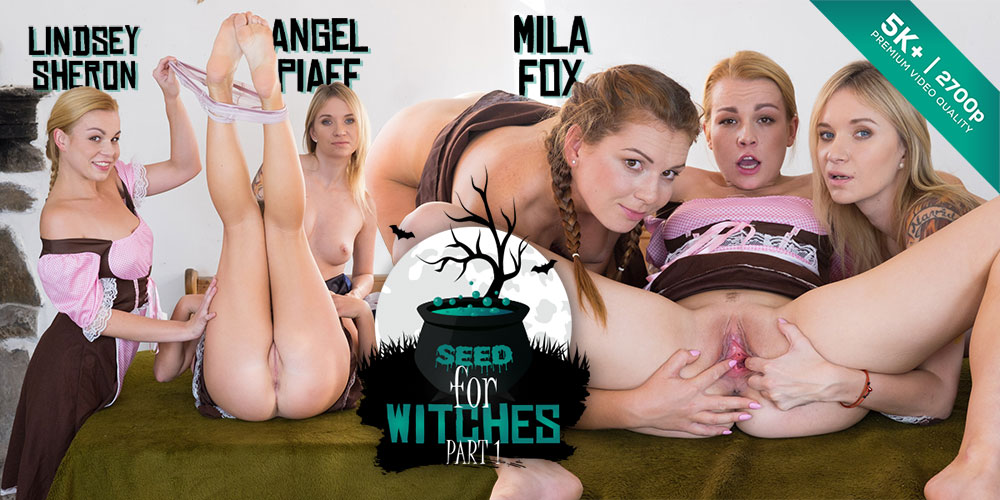 She invites you to their little tavern and you eagerly agree.
You're met with two other young beauties who want nothing more than to please you. After all – they have been alone for a very long time and all they have been doing to pass the time was playing with each other. Want to see? Then come closer and enjoy the show!