These three military cadets know how to make their boring exercise more entertaining.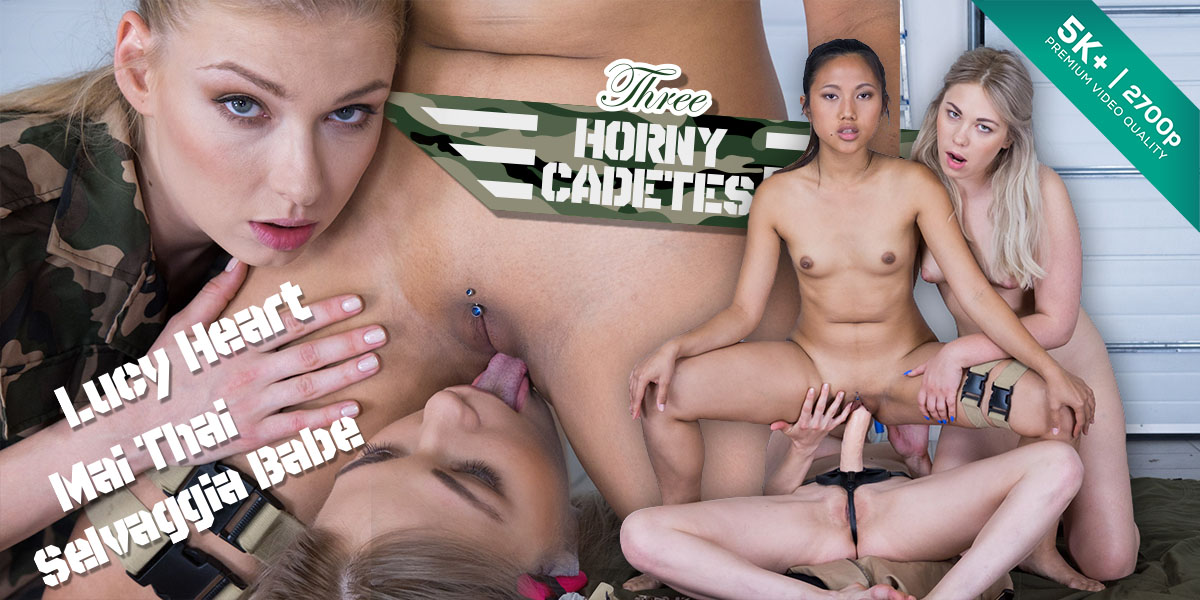 All they need is to stretch for a while and suddenly legs are spread for more than just one reason.
They don't even care that they could be caught. All these beautiful girls want is to eat their pussies and get the orgasm they need so desperately!