Well Mister Holmes, another case just landed on your lap in our theme based VR porn experience.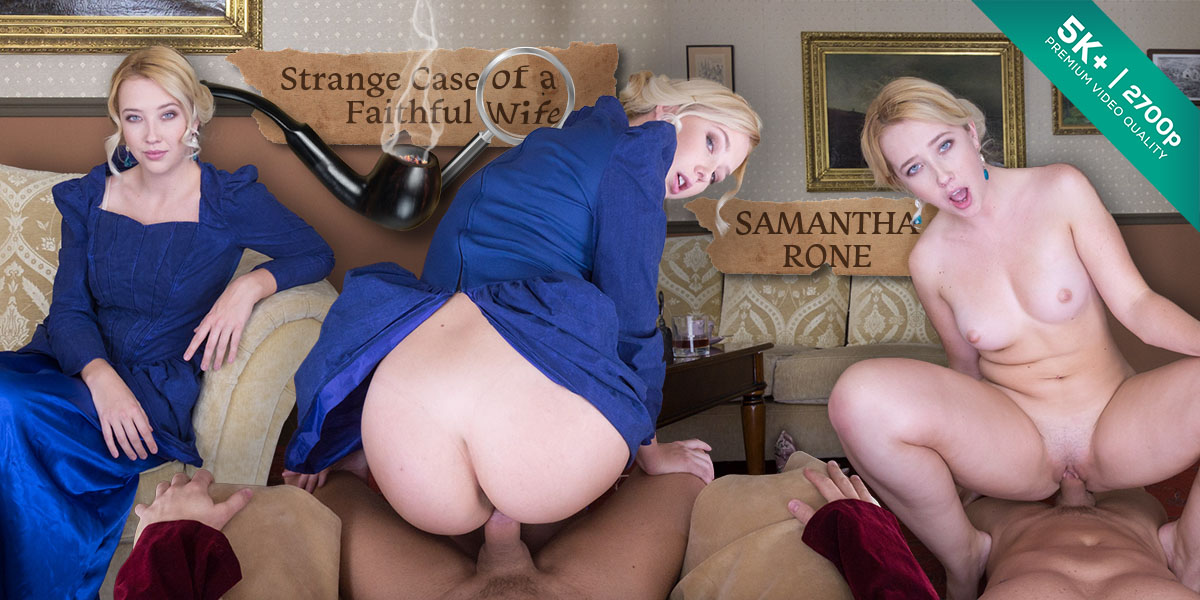 An amazing, gentle and heavenly beautiful lady is absolutely devastated by her cheating husband.
She wants to prove his guilt or at least get back at him. But how can she make him pay for his infidelity? How indeed... It's lucky a charming detective like yourself came along just in time to save the day!