When you're about to shower, your Spanish girlfriend is bored and she decides to join you.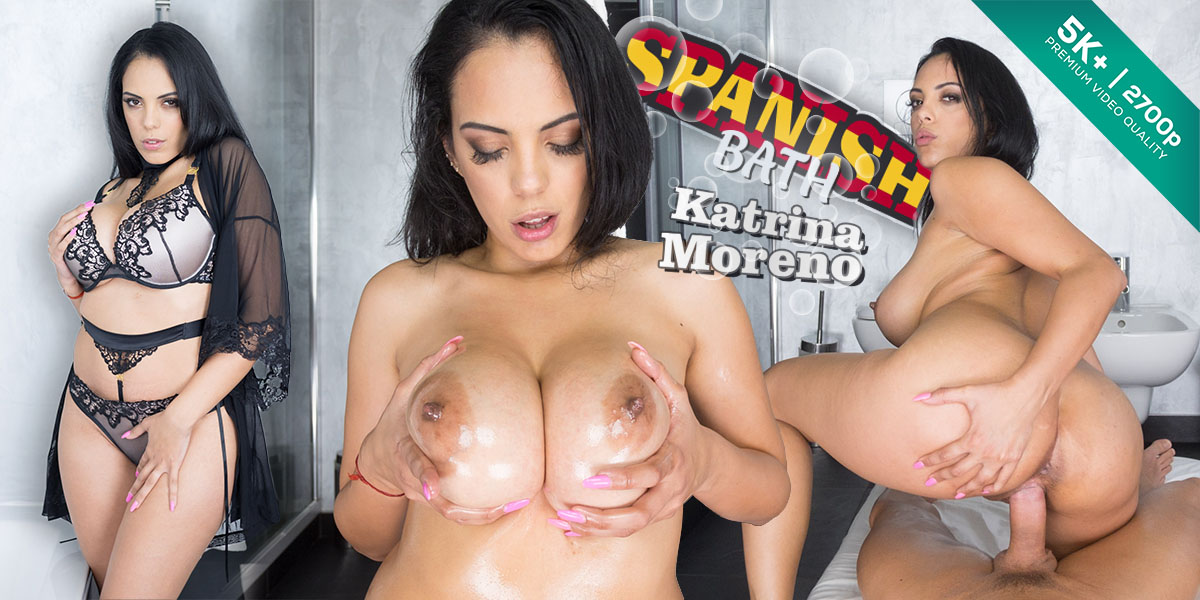 As soon she enters the room, all you can do is admire her huge breasts.
So young and yet so blessed – it truly is a perfect combination and her boobs are the best place to finish. But let's not get ahead of ourselves. After all, before she makes you come with her boobs, there is a lot more fun you should have! So grab your helmet and fuck beautiful Katrina in this hardcore action packed VR porn experience!