When your girlfriend is taking care of the chores, you get bored and start to fiddle with yourself.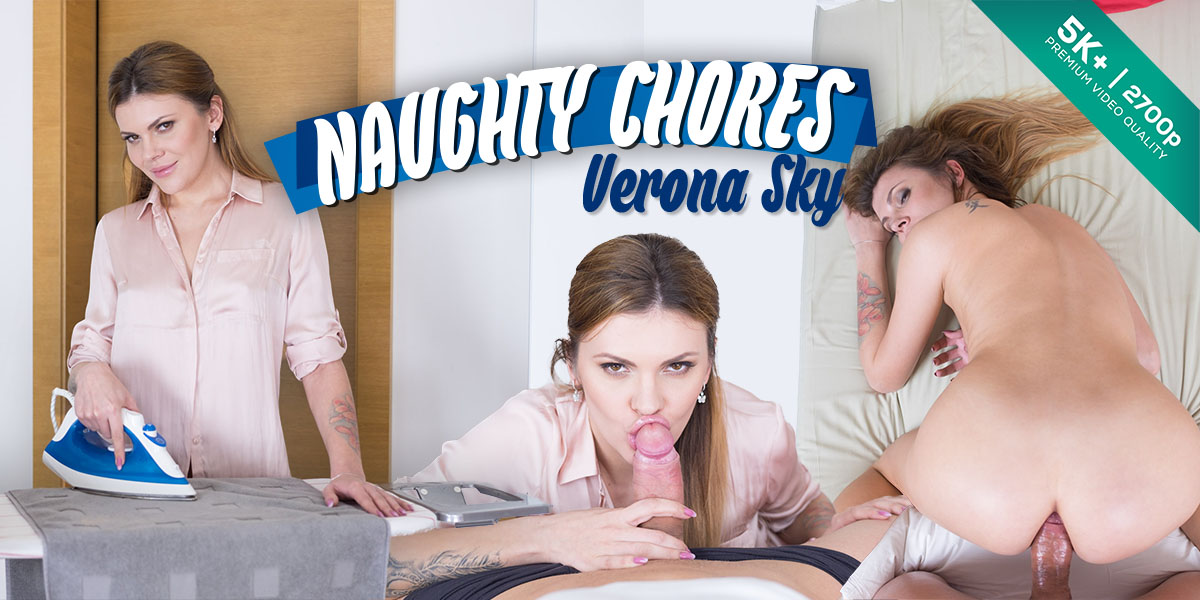 Soon after, she gets close and really toady.
I guess she noticed what you've been doing, you naughty boy! Let's face it – her ass is much better than your hand, so whip that cock out and give her fucking the little minx deserves!