Sitting alone in a room may sound lonely at first, but it can also look irresistibly cool to girls that fancy you.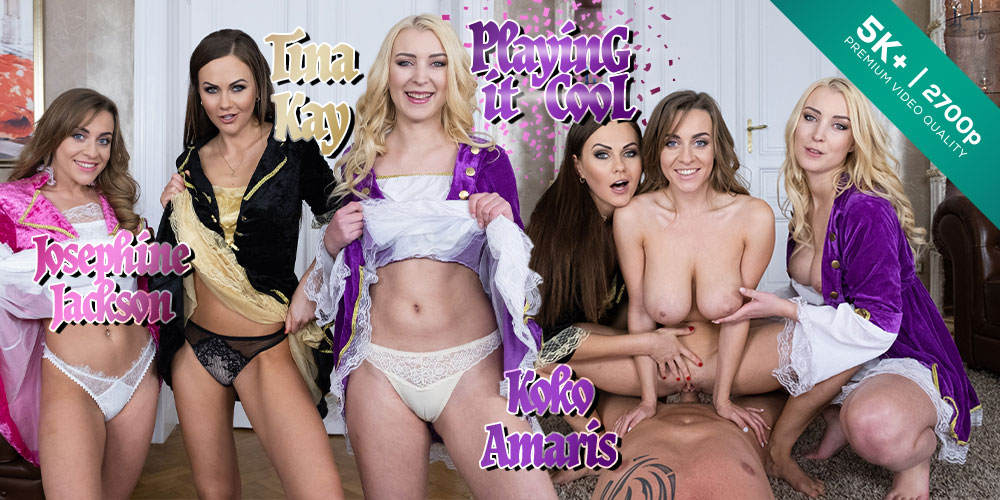 All you had to do was to remove yourself from the party into more secluded spot to relax and suddenly three beautiful girls in cute costumes enter with one clear intention - to gang up on you and fuck your brain out.
So put your glass down and get ready for a wild foursome with Koko Amaris, Josephine Jackson and Tina Kay, because here it comes!