Alyssa Bounty enjoys her time alone with a large dildo.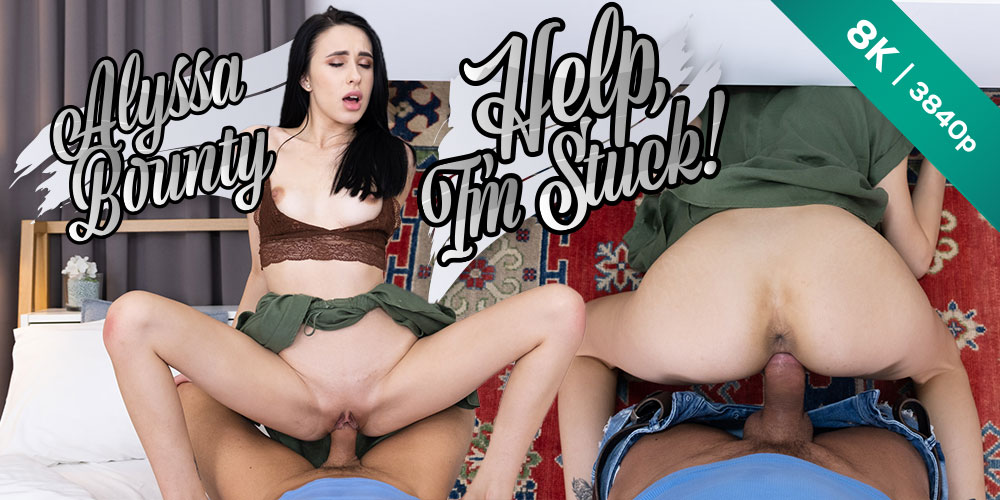 Then she thinks she heard the door and hides it under the bed, because she does not want her boyfriend to know she's playing with a toy, instead of his cock.
After a while she thinks no one is home and tries to reach it but gets stuck under the bed. What would be an extremely embarrassing moment will turn into something amazing, because you just can't laugh at this babe, when her incredible ass is bare and pointing your way!