You had a meeting arranged, but it turns out, that Chloe Lamour's boss is not yet in and you must wait.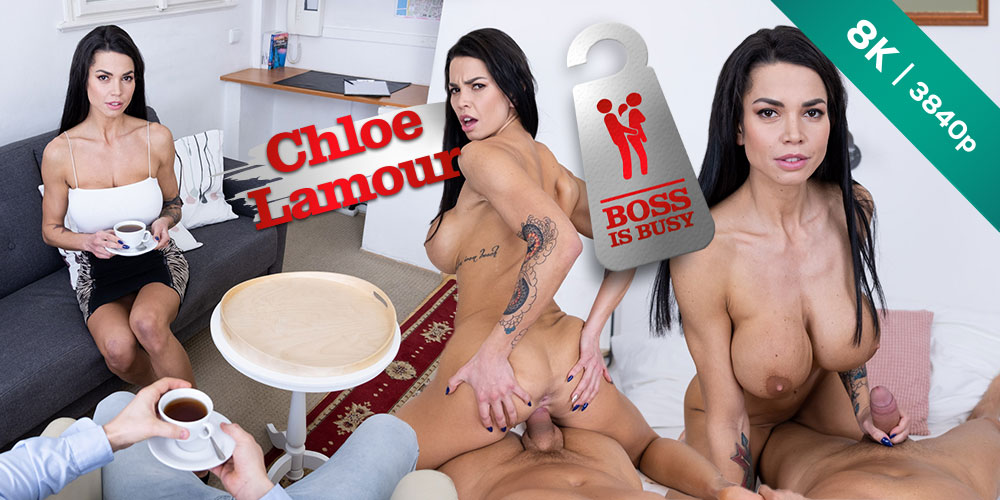 This would really frustrate you, but luckily, he has a hot secretary who is nice to you and offers you tea.
Soon she will show you, that waiting can be entertaining too, if you give it a chance. Especially if the one keeping you company is as slutty as she looks!