Watching football is fun, especially when you do it with two gorgeous babes Kaisa Nord and Paola Hard.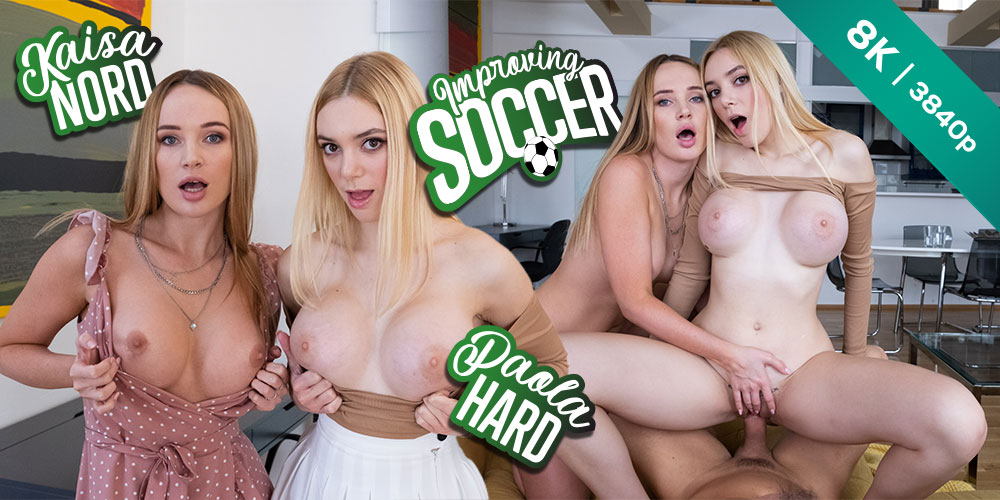 These girls did not join you to watch football and used the invitation only to spend quality time with you.
They won't even be able to wait until the game is over. Before you know it, they share your cock and watching TV is the last thing on your mind.