New Year's Eve costume party with your friends is getting close to midnight and you know what that means – it's time for a toas followed by carnal activities! Lucky for you, all your friends are smoking hot babes, so you have a lot to look forward to.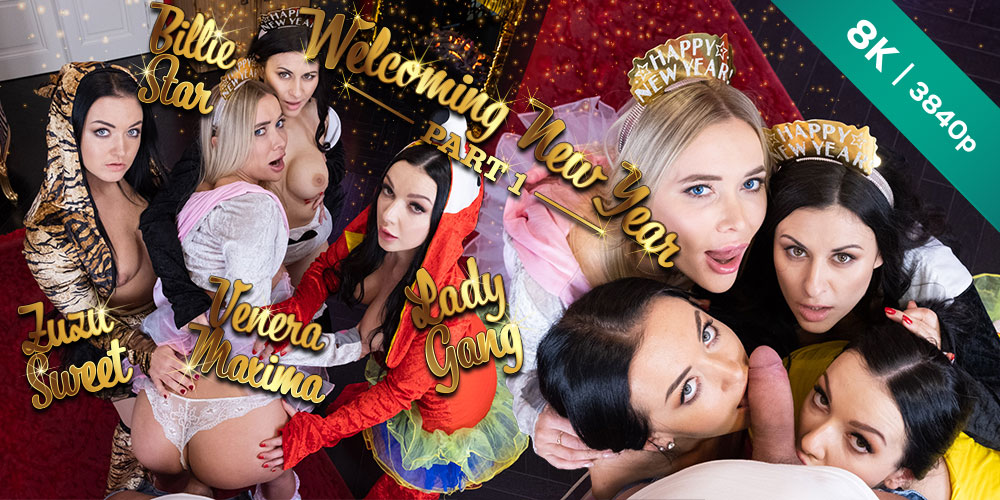 So much, in fact, that we decided to split this experience in two parts.
Now the only question that remains is – ever had your cock sucked by a cute parrot? Don't worry – we did not change our niche – this is a costume party, after all!