When irresistible babe like Sera Ryder needs to make a sale, she won't shy away from anything that will give her the edge.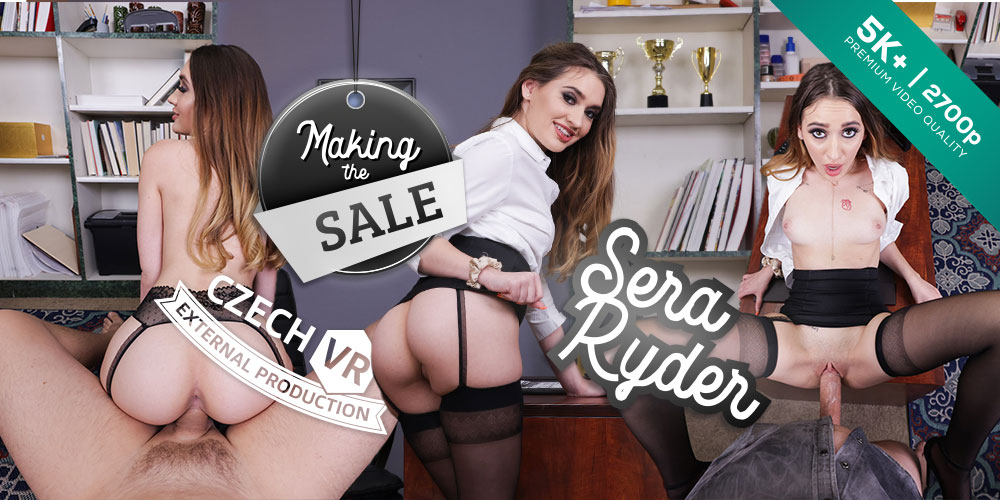 Even if it means making the customer happier, then he originally expected.
How convenient that you happen to be the lucky customer who will enjoy more than just her sales pitch!