When your hot wife invited two other equally sexy friends over you had no idea what will soon happen.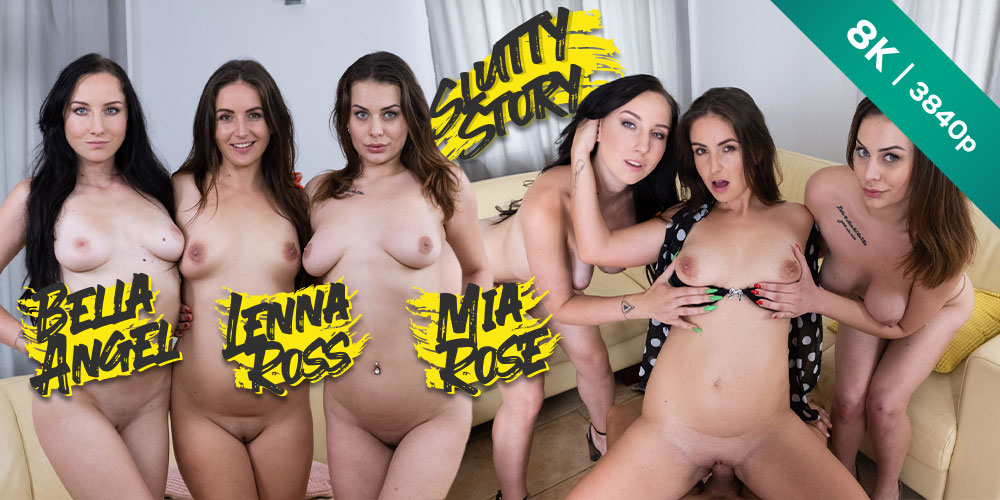 These gorgeous slutty babes will remember a slutty tale from earlier and it will make them gang up go straight for your cock.
A dream come true for every man, especially since Lenna Ross, Mia Rose and Bella Angel look so great together. Time to join the party!