Opening eyes and seeing amazing Billie Star enter would be sure to give you strong erection if you needed it.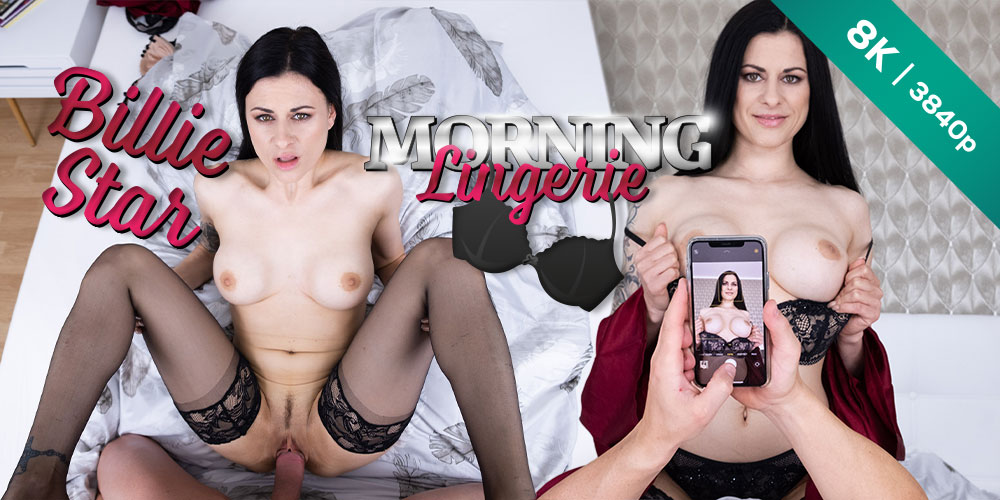 After all, the morning wood has not yet go soft.
And that's a good thing, because Billie prepared a special treat for you. Let's see what's under the robe, shall we?