Pure heaven – that is how I'll describe what you are about to feel in this awesome VR porn experience.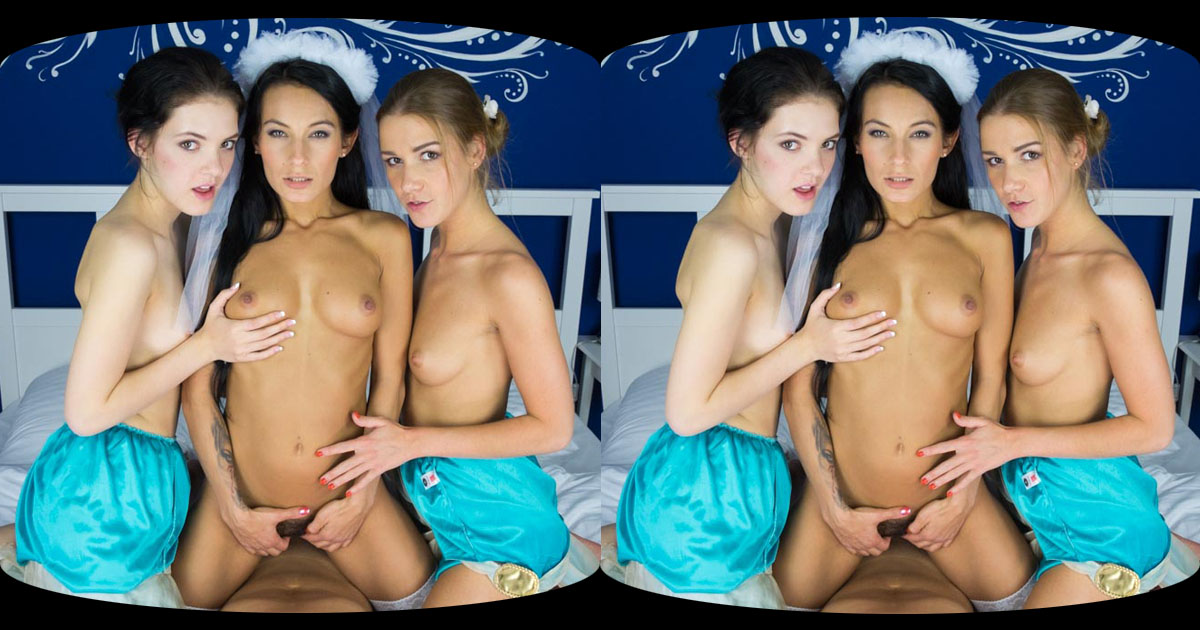 Your girlfriend's friend is getting married.
The bride is a bit of a slut, so she's wearing a sexy dress that would make even gay vicar pop-out a raging boner. Your girlfriend planned only to introduce you to her friends before the ceremony, but things will quickly spiral out of control and before you know it, you have three super-hot girls almost fighting over your cock!