You are a lucky guy.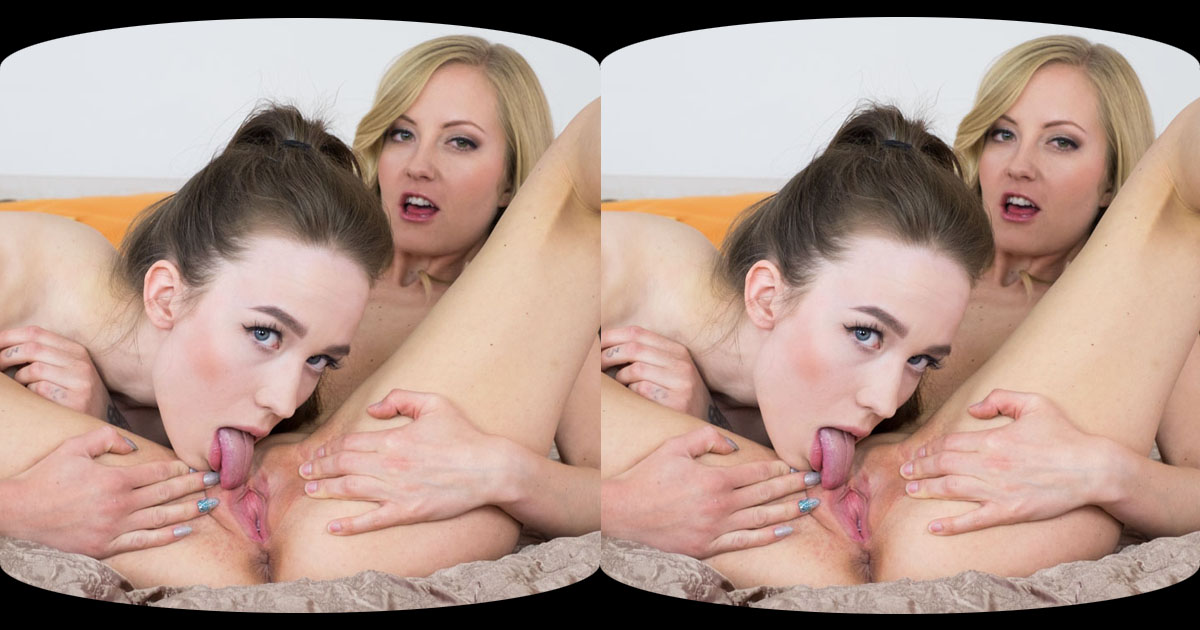 You have a hot girlfriend and she just brought an equally hot friend over.
You already dream about all the things you could do with them, but wait – it gets better! Suddenly your blonde babe reminds you how interested you were when she told you about her first lesbian experience and guess what? The chick she brought in is the one she had it with! Time for a replay?