Get ready for some outdoor fun without having to worry about some stranger unexpectedly walking in on you! Summer is here and we decided to take our VR camera outside, so you can enjoy having sex with a cute girl somewhere else than just an inside room.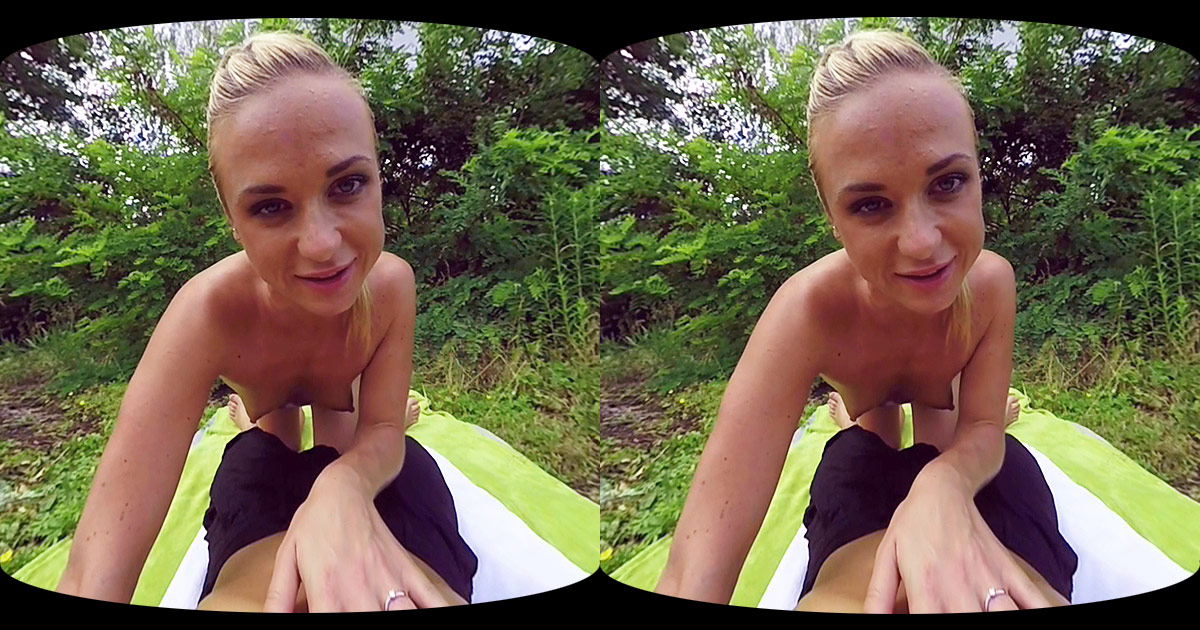 We asked Vinna Reed, a smoking hot blonde with tiny, but perky breasts, to join us and give you the experience you deserve.
So take your VR helmet out and get a fresh dose of perfectly great outdoor sex without ever having to step outside!